Virtual church
We are back to worship in our sanctuary, but safety measures are in place. We continue to provide live services via Facebook. You can find the links below to view at your convenience.
A church is just a building…
We ARE the church!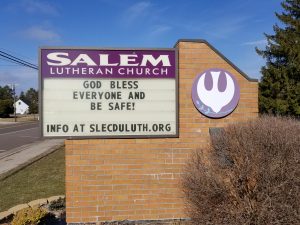 Use the Columns to find what you need.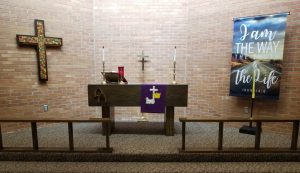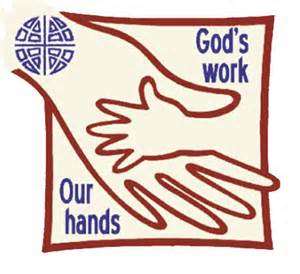 Helping Hands Needed!
Do you sew? We have a need for your gift! One of our parishioners is an ER doctor and he says they could really use fabric scrub caps. Here is a video with a downloadable pattern to make the type of scrub cap that he recommends. There is also a great need for face masks for the homeless. The Missouri Quilting Company has a good video on how to make a tie mask without the need for elastic.
If you need fabric, drop a note in the comments below and we will get you some (locals only!). You can drop your finished pieces (in Zip-loc bags) off at the church in the box located just inside the big glass sanctuary doors. Please share with your sewing friends and thank you!
"Fabric scrub caps would keep many paper caps from going into the land fill."