Come Worship With Us
We embrace people from all walks of life as we are all God's children.
We worship together every Sunday at 9:00 am.
See what we offer
And more!
Click on the calendar to see what is happening at Salem in December
Read our monthly newsletter, The Sunburst
This is an amazing church with many talented people! – Amy
"It is such a place of warmth, giving and loving so proud to be a member here." -Cheryl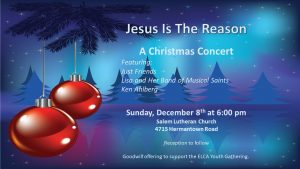 Jesus Is The Reason Concert
A free Christmas concert featuring Just Friends, Lisa and Her Band of Musical Saints and Ken Ahlberg. Join us for a reception following the concert with a goodwill offering to support our ELCA Youth Gathering. Salem is handicap accessible.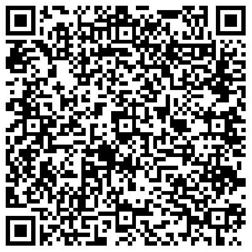 Consider on-line giving. It's easy! Just scan the QR code or click here