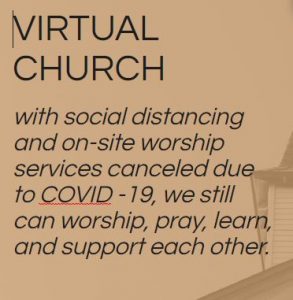 Read Salem's COVID-19 Preparedness Plan- Click here.
Come Worship With Us
We embrace people from all walks of life as we are all God's children.
We worship together every Sunday at 9:00 am. During the COVID-19 Stay Safe At Home we are providing Sunday worship at 9 am on Facebook Live. Or Worship with us later. Find the link at our Virtual Church page . (Click link above)
Parking, Prayer & Praise (PPP)
9 am!
Where? Salem's Parking Lot, in your vehicle.
Arrive at least 10 minutes early for the 9 am service and you will be directed where to park. Then tune your car radio to 92.5 FM to listen and take part in the service while you watch from the safety of your vehicle.
Our Worship will also be broadcast live via Facebook and be available for later viewing.
Download Sunday's Bulletin, October 18,

here

to follow along virtually or in your vehicle. If you wish, you will receive one when you arrive at Salem. .
See what we offer
And more!
Need Help With Food Access?
With work stalled at many places, it may become harder to put food on the table. A collaboration of many agencies in the area are helping people through this pandemic. This Food Resource Guide lists 20 places in the Duluth/Hermantown/Proctor area that are resources for food access during this time of COVID-19. Click here for an interactive map.
---
To see what is happening in October, click the calendar.
Read our monthly newsletter, The Sunburst
This is an amazing church with many talented people! – Amy
"It is such a place of warmth, giving and loving so proud to be a member here." -Cheryl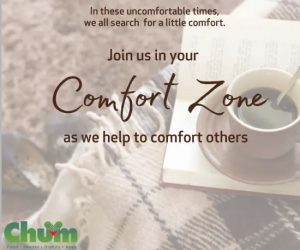 For the past several years members of Salem Lutheran Church have been supporting the work of CHUM by giving of your time, talents, and money. Typically the annual Rhubarb Festival brings in much needed money to CHUM as does the annual CHUM Fundraising Dinner and Silent Auction. Due to COVID-19 there was no Rhubarb Festival this past summer nor will there be the annual dinner and silent auction this fall. To help meet the needs in our community this year CHUM is doing an online fundraising event the entire month of October. The event is called "Comfort Zone".
Can you make a donation to CHUM at this time?
If you'd like to learn more about CHUM please visit the website at https://www.chumduluth.org/
If you'd like to make a contribution to this years's online fundraising event please go to the
Please join in with other members of Salem Lutheran Church and make a donation on this secure platform. Please share this Salem Saints page with family, friends, colleagues, and other people you know who are willing to donate to CHUM and help support people in our communities. Please know too that you can continue to give to CHUM by writing a check, with the memo line entry of CHUM, and getting that to the church office or drop that in the offering bucket at our worship service Sunday morning too.
In these uncomfortable times, we all search for a little comfort. Please join us in your "Comfort Zone" as we help comfort others.
What is CHUM you ask? CHUM is "People of faith working together to provide basic necessities, foster stable lives, and organize for a just and compassionate community." CHUM provides emergency shelter, food, and street outreach throughout Duluth.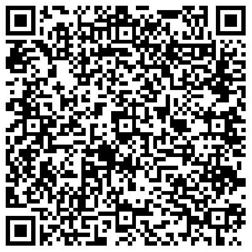 Consider on-line giving. It's easy! Just scan the QR code or click here