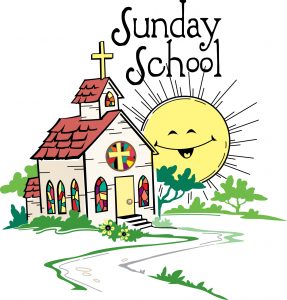 Let the little children come to me. -Matthew 19:14
We're still here!
Sunday School will look a bit different this year, but we will are back in our rooms at Salem- with masks!
We offer religious education classes for children in preschool through 6th Grade
We follow the SparkPoint curriculum
We meet Sundays after worship service from 10:00 am to 11:00, September through May
We have Sunday School Kick Off in the Fall; a time when you can register your child and meet the teachers. Check back to find out when Fall Kick-Off 2022 will be!
To learn more about our Sunday School program, contact Christy Jaros at jarosjd@yahoo.com or 218-269-3516.
For more information about Salem's Sunday School Program, teachers, curriculum, enrollment or any questions please contact us. We would love to hear from you and have a conversation about where you and your kids will fit into our church family!
salemss@slecduluth.org