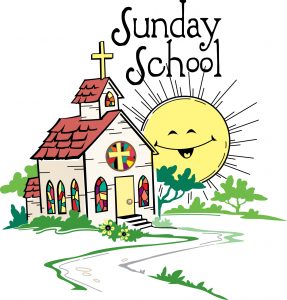 We're still here!
Sunday School will look a bit different this year, but we will be back in our rooms at Salem- with masks!
As long as there is a real threat of the COVID-19 virus in our community teachers and students will be masked.
Sunday school meets each Sunday at 10:30 am after worship.
We begin Sunday Sunday with circle time with all ages to sing, learn a bit, collect offerings, and celebrate birthdays. Parents are encouraged to join us during this time.
We then go to our classrooms. Parents can pick up their children at 11:30 am.
Important– Parents must come into the church for their children. No child will be allowed out of the building without a parent or guardian.
For more information about Salem's Sunday School Program, teachers, curriculum, enrollment or any questions please contact us. We would love to hear from you and have a conversation about where you and your kids will fit into our church family!
Sunday School kick-off worship is September 19th! You won't want to miss it! Includes blessing of the backpacks.
Worship will be followed by Sunday School Open House
salemss@slecduluth.org