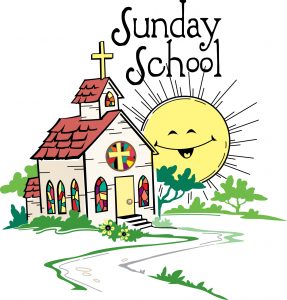 The first day of Sunday School is Sunday, September 15th! Register your child or children. Print out the registration and bring it in on the first day.
Not coming the first day? That's OK, drop it off, e-mail it,, or bring it when it is your child's first day.
Salem's Sunday School hour runs from 10:30 to 11:30 am, promptly following the 9:00 am worship. The first 15 minutes are a fun, energetic time of music, dancing and worship as a whole group. The kids sing songs and have a lot of fun with one another to kick off their morning. The other forty-five minutes are spent in the classroom studying individual bible stories.
Salem's Sunday School program is divided into classrooms, ranging from Pre-Kindergarten up through 6th grade. Each of our teachers are equipped to share their knowledge and love of Christ with your kids. They are passionate about their work and take the responsibility of helping your kids learn with the upmost respect. Each classroom is equipped with at least one adult and one assistant at all times to further help ensure a safe and stable environment for learning about our Awesome God.
For more information about Salem's Sunday School Program, teachers, curriculum, enrollment or any questions please contact us. We would love to hear from you and have a conversation about where you and your kids will fit into our church family!
salemss@slecduluth.org